Howell Woods Nature Center Classroom
Saturday, April 4, 2020, 10 – 11am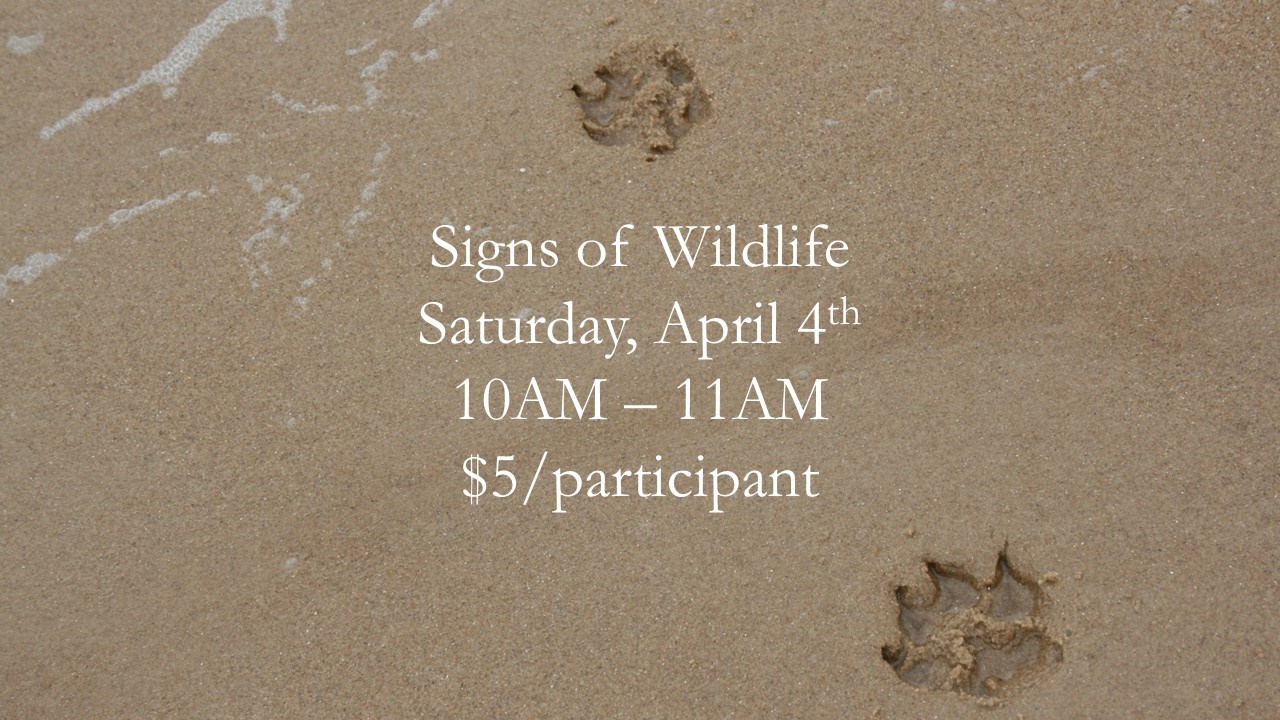 Come as we discuss the different signs of wildlife, including tracks, furs, and skulls. We will then take a walk along our Leopold Loop Trail and get to take an animal track mold home with you! For more information or to register please contact t_stanforth@johnstoncc.edu or (919) 938-0115. $5/participant.